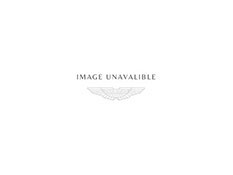 Quicksilver Supersports Exhaust
PART NO: V8 SUPERSPORT
In Stock
The QuickSilver team have designed a choice of stainless steel 'Sports' exhaust systems for the V8 Vantage so that the driver can choose the level of sound to suit his requirement.
The QuickSilver Sports system enhances the sound with more volume at higher rpm, without affecting the enjoyment of the high-mileage and urban driver as there are no intrusive tones in low or medium rpm. The driver will enjoy a higher pitched, crisper exhaust note with more volume as revs increase that is appropriate to the Aston Martin name.
The QuickSilver SuperSports system provides a louder soundtrack throughout with a truly wonderful howl at higher rpm.
Both systems for the V8 Vantage allows the speed and volume of the exhaust gas flow to be increased, producing a noticeable improvement in throttle response.
A weight reduction of over 10kgs over the standard unit means handling & braking are improved as weight is removed from the rear of the car.
For more information please click the link below or contact parts@hwm.co.uk
http://www.quicksilverexhausts.com/productbulletin.asp?NewsID=39