Quicksilver Vanquish S Sports Rear Section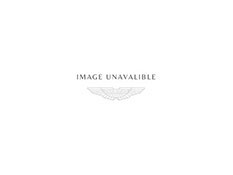 Quicksilver Vanquish S Sports Rear Section
PART NO: VANQ SPORTS REAR SECTION
In Stock
The QuickSilver team has designed their stainless steel V12 Vanquish 'Sports' exhaust rear section to reduce weight, improve performance and create a level of sound that is appropriate to the Aston Martin name. The QuickSilver system will not spoil the enjoyment of the high-mileage and urban driver as there are no intrusive tones in low or medium rpm.
Our 'Sports' system for the V12 Vanquish S allows the speed and volume of the exhaust gas flow to be increased, producing a noticeable improvement in throttle response. The driver will enjoy a higher pitched, crisper exhaust note with more volume as revs increase.
The factory system is a large transverse silencer assembly weighing over 33kgs. The QuickSilver system is a cleverly designed twin box system giving a weight reduction of over 10kgs on the standard unit improving the handling & braking of the vehicle still further.
For further information please click on the link below or contact
parts@hwm.co.uk
.